HIRATA ZONE THERAPY WITH ONTAKE WARM BAMBOO (UK)
HIRATA ZONE THERAPY (TWO DAYS)
Wondering how to help your patients to heal faster? Discover the daily home moxa method from Japan that you can easily teach them to get rapid results.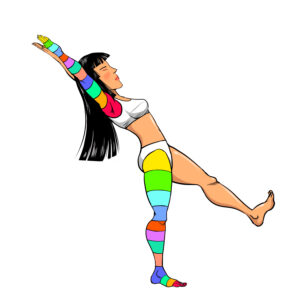 Kurakichi Hirata was a medical student by day—and a rebel by night. Critical of Western medicine, he pioneered a holographic system of dermatome stimulation using a heated probe—designed to trigger the body's self-healing mechanisms and empower laypeople to treat themselves. Hirata's first book in 1933 was a runaway bestseller. In the West, however, the tools used in Japan to heat the skin were unavailable, and his system is not well known. Now, nearly one hundred years later—Hirata Zone Therapy has found new life with the integration of Ontake Warm Bamboo, a simple-to-apply moxibustion tool.
AIMS
Using Hirata's holographic mappings, heated bamboo is applied rhythmically on the skin to trigger the body's self-healing. Hirata's primary goal was to create a system that was easy for patients to learn and apply to themselves. This is again possible with the application of a new moxa device that is not smoky at all—Ontake Warm Bamboo. Easy to learn and simple to practice, this method will provide you with a straightforward approach to healing yourself and treating others.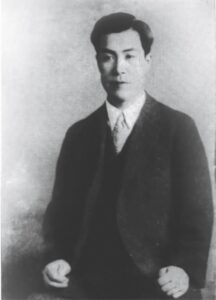 Kurakichi Hirata
Forty years after Hirata's death in 1945, his ideas were taken up by the renowned Japanese MD and researcher Yoshio Manaka, author of Chasing the Dragon's Tail. He developed the method further, adapting it to his four-step healing system and writing another book on the subject.
HZT can be used to target symptoms by boosting the body's self-healing mechanisms. It can be applied to specific parts of the body or as a whole-body routine. It can be combined with any style of acupuncture and bodywork practice or used as a self-healing method at home. You will learn to apply Ontake Warm Bamboo using Hirata's basic model and Dr Manaka's variations and interpretations.
The method can easily be integrated into your own system of healing, but practitioners can benefit not only by learning a simple moxa method to apply in clinic but by teaching it in turn to their patients as a moxa routine for home treatment.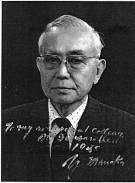 Dr Yoshio Manaka
ELIGIBILITY AND COST
This two-day workshop includes lectures, demonstrations and practice. It covers everything you need to know to find Hirata's zones on the body and apply Ontake to treat a variety of conditions.
Day 1 is an introductory day for newcomers to Ontake to ground them in the basics of how to load, light and apply Ontake and treat the back-shu points.
Day 2 of the workshop is open to acupuncturists, healers and bodyworkers with a working knowledge of Ontake—this includes anyone who has studied Ontake with Oran Kivity, Marian Fixler or Felip Caudet before.
EARLY BIRD DISCOUNT—BOOK BEFORE OCTOBER 1 2022
DAY TWO ONLY—£200
DAY ONE AND TWO—£275
REGULAR PRICE—BOOK FROM OCTOBER 1 2022
DAY TWO ONLY—£230 (ONLY FOR ONTAKE PRACTITIONERS)
DAY ONE AND TWO—£305
CONTENT
DAY 1
Ontake origins and uses
Palpating deficiency and excess
Loading, lighting, extinguishing and relighting Ontake
Clinic hygiene
Application methods with Ontake
Dr Manaka's Meridian Frequencies
Bamboo Mini – working the back and waking up the immune system
DAY 2
Introduction to Hirata and his ideas
The twelve zones in the six regions
Zones and frequencies
Zone selection and treatment
Dosage
OBJECTIVES
By the end of the course, you will be able to:
Locate the Hirata zones and note significant reactions
Perform a variety of techniques with Ontake including tapping, rolling, standing, pressing, vibrating and super-knocking
List and apply the frequencies for each zone
Apply a whole-body warm bamboo treatment to treat an organ system
Describe Japanese acupuncture concepts of dosage
Remedy overtreatment using Ontake
Get patients started with daily home treatment
TRAINERS
Oran Kivity
Veteran British acupuncturist Oran Kivity trained in Europe, China, and Japan. In continuous practice since 1987, he specialised in Japanese methods and was one of the founder members of Toyohari UK, the British branch of the Toyohari Association of Japan. He taught acupuncture at the University of Westminster and the Northern College of Acupuncture for ten years.
Oran is the author of four books about Japanese acupuncture and moxibustion, including the popular Hirata Zone Therapy with the Ontake Method. Passionate about acupuncture and learning, he continues to teach internationally and has a successful habit coaching practice online, working with practitioners all over the world to develop their practices.
Now based in Taiwan, he practises, writes, coaches and teaches from the southern port town of Kaohsiung, where he lives happily by a river, near a lake and close to the sea.
Marian Fixler
Marian has been in practice for over thirty years and has worked in many clinical settings, including an NHS GP practice & a flagship international HIV centre. She runs a Japanese Acupuncture clinic in East Finchley and works in a multi-disciplinary clinic in Stoke Newington.
Marian is an experienced teacher of Japanese acupuncture, specialising in Manaka-Style Acupuncture, Toyohari and Ontake. She was one of the founding members of Toyohari UK and was its President for several years. She also teaches and organises courses at post-graduation level in the UK and Europe and is a senior faculty member of the European Board of the Toyohari Association. She was a Senior Lecturer at the University of Westminster for 13 years on the Acupuncture BSc degree. She also taught as a guest lecturer in several acupuncture colleges in the UK.
She is a member of ACT London (Acupuncture Childbirth Team) and an Advanced EFT tapping practitioner, which also helps with rhythmic Ontake tapping!!
Oran and Marian have taught and collaborated for more than twenty-five years and are delighted to have the opportunity to bring this exciting new approach to treatment to the UK.