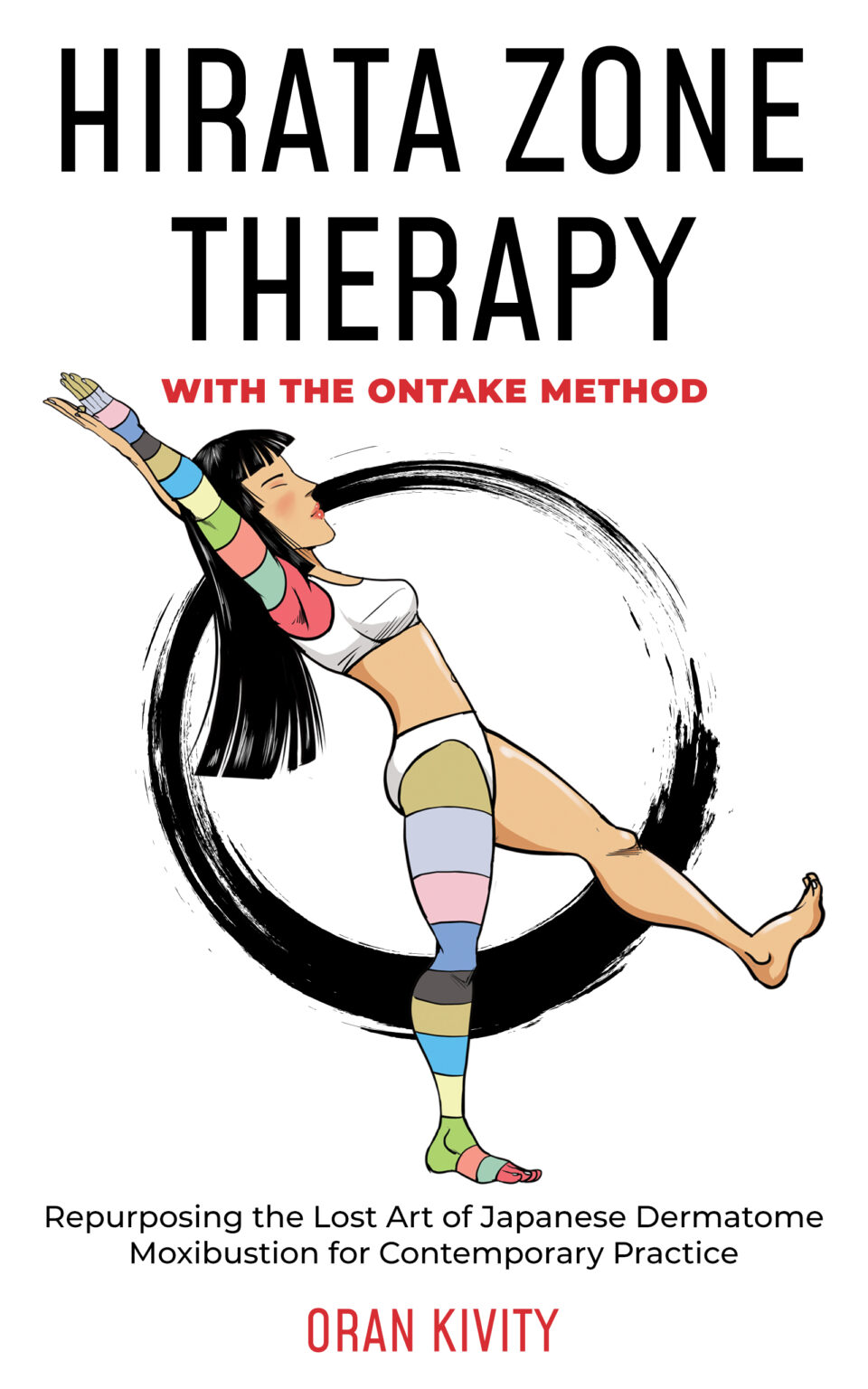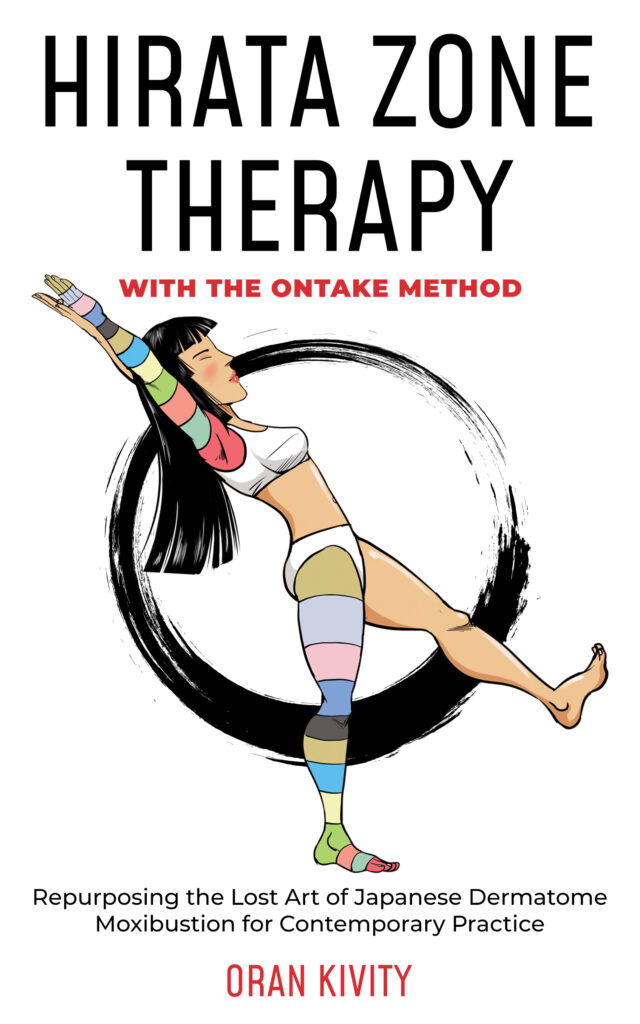 Trigger the Body's Self-Healing with Japanese Dermatome Moxibustion
 Hirata was a medical student by day—and a rebel by night. Critical of Western medicine, he pioneered a holographic system of dermatome stimulation using a heated probe—designed to trigger the body's self-healing mechanisms and empower laypeople to treat themselves. 
Hirata's first book in 1933 was a runaway bestseller. In the West, however, the tools used in Japan to heat the skin were not available, and his system is not well known.  Now, nearly one hundred years later—Hirata Zone Therapy has found new life with the integration of Ontake Warm Bamboo, a simple-to-apply moxibustion tool.
A veteran acupuncturist and trainer, Oran Kivity is the pioneer of the Ontake Method. He has researched the Hirata Zones extensively, decoding the approaches not only of Hirata, but his more famous exponent, Dr Manaka.  Simply written and clearly illustrated, this is the first systematic exploration in English of these ideas, repurposing them for contemporary practice.
In this book, you will learn:
How to load, light, and apply bamboo safely
The twelve Hirata zones and their mappings
The integration of Dr Manaka's meridian frequencies
Basic, intermediate, and complex strategies for treating over 200 diseases
Strategies for home treatment
Hirata Zone Therapy will significantly expand your reach as a practitioner, adding new understanding and extra momentum to your treatments, whatever your style of practice.
There is an accompanying colouring and workbook, to help you learn the key concepts more easily.