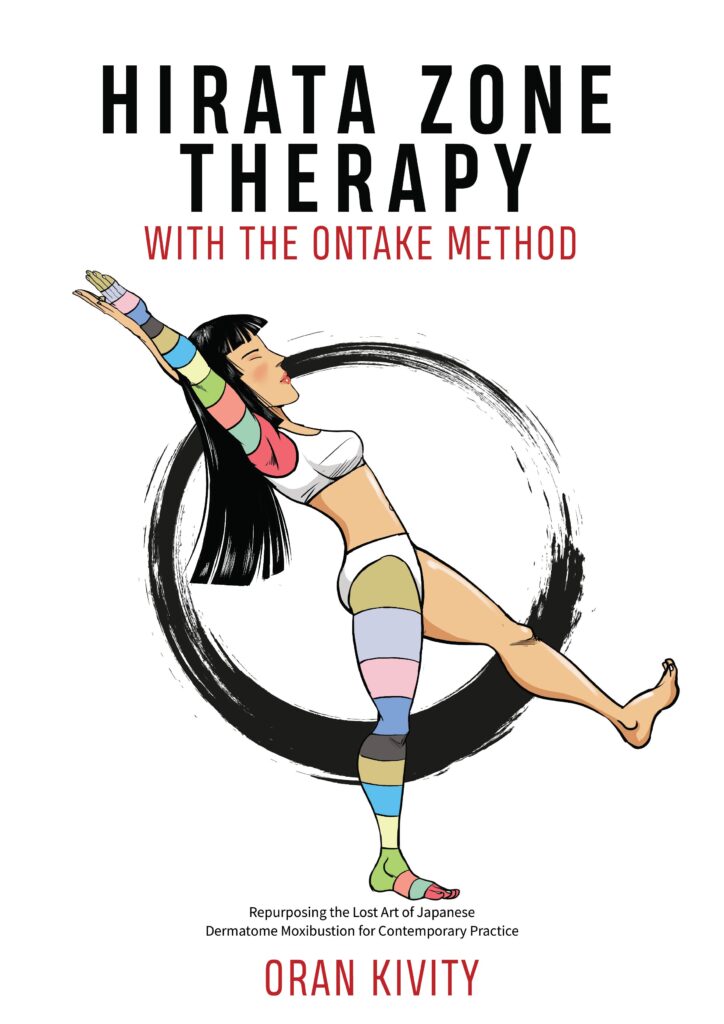 Born in 1901, Kurakichi Hirata was a medical rebel. He thought Western medicine did more harm than good and he worked to create a healing system that could empower laypeople. Hirata Zone Therapy was a holographic system of dermatome stimulation using a heated needle, designed for home use. His first book was a runaway bestseller in Japan, creating a "people's medicine".  Forty years after his death, renowned Japanese practitioner Dr Manaka considered the method so useful he wrote a new book on it and integrated the system into his Four Steps protocol.
Hirata used a conical device filled with burning alcohol. Dr Manaka used an electronic heated roller. Without an equivalent heat delivery system in the West, interest in HZT was academic only, and little about this remarkable technique has been published. Now Ontake is here, a simple-to-apply moxibustion device made of bamboo.
Ontake pioneer Oran Kivity ignited interest in Ontake with his first book Moxa in Motion with the Ontake Method. He has researched the Hirata Zones extensively, decoding Hirata and Manaka's approaches and interviewing contemporary practitioners in Japan.
The result is a simple moxibustion system that can be applied with Ontake and will significantly expand your reach as a practitioner, not just for pain relief but as an adjunctive tool to add extra momentum to your treatments, whatever your style of practice may be.
You will learn:
To load, light and apply bamboo safely
The twelve Hirata zones and their mappings on the six regions of the body: head, face, neck, torso, arms and legs
Approaches to pain relief
Basic, intermediate and complex strategies for treating the zones
Integrating channel pairings and Manaka's meridian frequencies with the zones
Treatments for specific conditions
Moderating dosage with Hirata zones
Home treatments for patients with Ontake