Moxibustion is ancient. Even more ancient than needling. In modern
...
The Ontake Method uses a piece of bamboo filled with burning moxa wool to roll, tap and lightly press on the meridians, consolidating the pulse and triggering rapid shifts in patients' body condition and mood.
...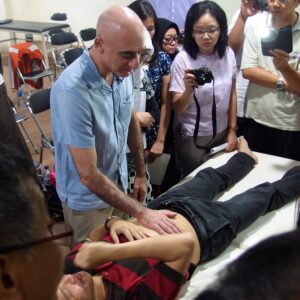 Curious about Japanese Acupuncture and Moxibustion? This transformative workshop will systematise your learning and train you to start using this unique healing system for yourself in just three days.
...

Japanese Ontake is a ground-breaking new bodywork technique combining moxibustion, pressure and rhythm brings about rapid changes in body condition and relieves pain fast.
...
No event found!