ONTAKE LEVEL 1 LAUSANNE
Is moxibustion too difficult to apply, too risky, or too smoky? Discover an effective new moxa method from Japan that gets rapid results – safely.
Ontake is a contemporary moxibustion tool from Japan.  A piece of bamboo is filled with burning moxa wool which is then rolled, tapped, and pressed on the meridians. The rhythmic application of heat and pressure triggers rapid shifts in your patients' body condition and mood. And it feels great!
The Ontake Method is a conceptual framework for applying Ontake developed by British acupuncturist Oran Kivity. It integrates ideas from Japanese acupuncture about channel palpation, deficiency excess, holographic mappings, and Dr Manaka's meridian frequencies: applying stimulation to the body in time to a metronome. When applied with these ideas, Ontake can transform your veterinary practice, relaxing the muscles and calming the mind within minutes. Using holographic mappings, Ontake can provide almost instant pain relief, giving you a highly effective treatment that your patients look forward to and love.
Courses will be taught in English.
LEVEL 1 OBJECTIVES
This two-day course is a dynamic mixture of theory, demonstration, and practice.
You will learn to:
Systematically palpate the channels and note significant reactions
Load bamboo with moxa and light it safely
Perform tapping, touching and closing, rolling, standing, rocking, pressing, leaning, vibrating, and knocking techniques with heated bamboo
Map out and apply Dr Manaka's meridian frequencies on any part of the body
Apply a whole-body warm bamboo treatment to strengthen the root
Treat pain: select treatment channels according to the Ontake matrix and different holographic images of the body on the arms and legs
Apply warm bamboo to treat a broad range of conditions including headache, neck pain, back pain, knee pain, constipation, diarrhoea,
stress, depression, and anxiety
Describe Japanese acupuncture concepts of dosage and recognise sensitive patients
Remedy overtreatment using Ontake
Describe Ontake's principal actions, effects, and contraindications
These methods and theoretical models do not require you to give up your existing style of practice. They can be integrated into any kind of meridian-based bodywork method, including acupuncture, shiatsu, and tuina. This weekend will, however, transform your practice, giving you new perspectives and a potent new tool that your patients will love.
WHAT STUDENTS SAY
A course not to be missed! Ontake is easy to learn and a valuable addition to acupuncture. It can achieve rapid success in pain therapy and patients find it very comfortable. The focus is more on channel therapy with palpation. It can be used either as a root or branch treatment. Oran passes on the basic knowledge playfully with a lot of charm, wit and accuracy.

Oran Kivity's teaching is very entertaining and easy to understand, so he's really enjoyable to listen to. He was inspired by numerous teachers, and in just a few sentences he manages to make them relevant.

Treatment effects are immediately apparent, it's amazing for practitioner and layperson alike.  There was a lot of time to practice the techniques and correct any mistakes. A great, enriching course.

A recommended course for all Dr Tan practitioners! Oran offers an alternative option to Dr Tan's approach which achieves rapid results in pain relief without needles.

Oran's humour, friendly manner, and long experience of using Ontake made this course a big win for me.
DAY 1
Ontake Origins
Introduction to Dr Manaka and his ideas
Root and Branch treatment in Japanese Acupuncture
Dr Manaka's Meridian Frequencies, wooden needle and hammer, tapping zones
Loading, lighting and applying Ontake
Channel palpation; deficiency/excess and abnormal tissue findings
Bamboo Max and Mini – Root treatments with Ontake
DAY 2
Holographic Thinking and the rapid relief of pain
Dr Tan's concepts of body mirrors and images
Meridian pairings and a simple Ontake matrix
Chasing the pain
The clinical efficacy of DU 14, SP 6, and other meeting points
Clinical applications: Branch Treatments for diarrhoea, constipation, anxiety, eye problems, tinnitus and sinusitis/allergic rhinitis
The Goldilocks Zone: dosage, overtreatment, and knowing when to stop
ELIGIBILITY
The course is open to all practitioners of acupuncture, Chinese medicine, and meridian-based therapies. No previous experience with moxibustion is required.
ABOUT THE TRAINER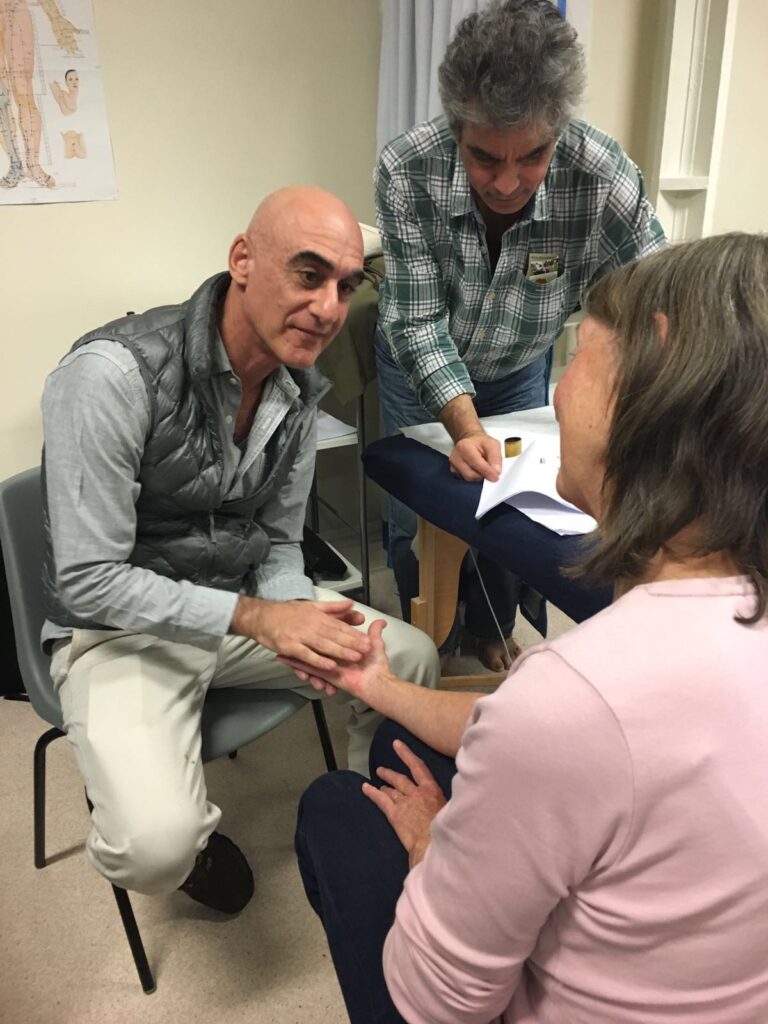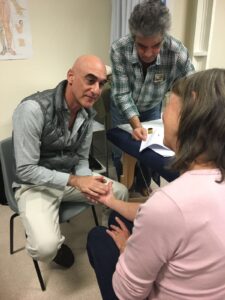 Veteran British acupuncturist Oran Kivity trained in Europe, China, and Japan. In continuous practice since 1987, he specialised in Japanese methods and was a founder member of Toyohari UK, the British branch of the Toyohari Association of Japan. He taught acupuncture at the University of Westminster and the Northern College of Acupuncture for ten years.
Oran is the author of four books about Japanese acupuncture and moxibustion, including the popular Moxa in Motion with the Ontake Method and Hirata Zone Therapy with the Ontake Method. Passionate about acupuncture and learning, he continues to teach internationally and has a successful habit coaching practice online, working with practitioners all over the world to develop their practices.
Now based in Taiwan, he practises, writes, coaches and teaches from the southern port town of Kaohsiung, where he lives happily by a river, near a lake and close to the sea.
ONTAKE  AND BOOK SUPPLIES
Small, standard, and large Ontake will be on sale during the course. A small number of books will be on sale and can be signed by the author. Please drop a message to the organiser if you would like to pre-order a book.