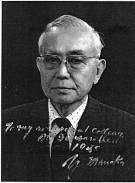 ALL ABOUT MANAKA STYLE ACUPUNCTURE
Video clip: Hara Diagnosis in Manaka Style Acupuncture
A ZOOM PANEL DISCUSSION ABOUT MANAKA

Maybe you've heard about Dr Manaka and would like to know more about his style of acupuncture? Maybe you're a Manaka practitioner with questions? Then this free webinar is for you. Veteran Manaka teachers Paul Movsessian and Oran Kivity are hosting a panel discussion: ALL ABOUT MANAKA.
Come and ask your questions!
PROGRAMME:
What is Manaka acupuncture? Oran Kivity
Why is Manaka Style Acupuncture so useful? Paul Movsessian
Q and A
DAY: FRIDAY JANUARY 28TH
TIME: 2200 GMT
WHAT PEOPLE SAY
Learning Dr Manaka's methodology and approach provided the correct medical lens to look through. The teachings gave me confidence because they synthesised everything I had learned up to that point. Acupuncture studies at university didn't give me the medical or clinical application the way Manaka strategies did. I will be eternally grateful for those teachings and their transmission by Paul Movsessian, a great teacher and clinician in his own right.

KEITO DESU
Studying Manaka style was a Eureka moment. Within weeks it had transformed my practice. It provided a logical, sequential way of treating that was flexible, inclusive and open to new information (Yamamoto New Scalp Acupuncture, Korean Hand Therapy,  auriculotherapy etc.). It made complete sense that the information received through palpation was the root of a diagnosis. Manaka has opened many doors (moxa, Sotai, ontake, Japanese acupuncture etc.) and continues to thrill me forty-three years after qualifying as an acupuncturist.

MAREK URBANOWICZ
The work of Dr. Manaka not only transforms the way you practice but also the goal of treatment and the relationship you create with your patients. The ability to have treatment protocols that are not only clinically sound and successful but also to have maximum patient comfort allowing for the healing process to be established.

PAUL MOVSESSIAN
Manaka provided me with a systematic method to apply my acupuncture treatment.

CAU CECCINI
Manaka-style acupuncture is a good introduction to Japanese acupuncture before getting to know other styles. Manaka acupuncture requires detailed skills that train us as practitioners to perform any acupuncture style more thoroughly. Through Manaka, I've learned many kinds of moxibustion styles, abdominal palpation and gentle needling.

TEDY ABADI
 l learned Manaka seven years ago. Manaka's system was logical and the first that made real sense to me. Making a diagnosis by inspecting the abdomen and then witnessing the immediate reactions blew my mind! It's simple and direct.

ALEXANDRE REIS
STUDY WITH PAUL
Paul has a number of online and in person courses available. You can connect with him here:
Helio Supply  (just click the drop-down menu for seminars)
STUDY WITH ORAN
Check out Oran's teaching schedule on the Events tab above.
Oran also offers one to one and group coaching, as well as personal tutoring.
Book a free Get to Know You Call.