ONTAKE FOR VETS LEVEL TWO – HIRATA ONTAKE THERAPY (BELGIUM)

Kurakichi Hirata was a medical student by day—and a rebel by night. Critical of Western medicine, he pioneered a holographic system of dermatome stimulation using a heated probe—designed to trigger the body's self-healing mechanisms and empower laypeople to treat themselves. Hirata's first book in 1933 was a runaway bestseller. Long after Hirata's death, his approach became an important component of Dr Manaka's four-step protocol. In the West, however, the tools used in Japan to heat the skin were unavailable, and his system is not well known. Now, nearly one hundred years after its development, Hirata Zone Therapy has found new life with the integration of Ontake Warm Bamboo, a simple-to-apply moxibustion tool.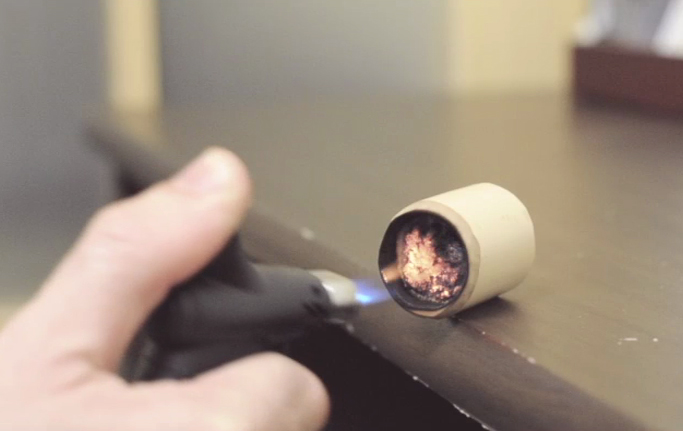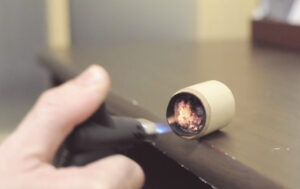 AIMS
Using Hirata's holographic mappings, heated bamboo is applied rhythmically on the skin to trigger the body's self-healing mechanisms. Hirata's primary goal was to create a system that was easy for patients to learn and apply to themselves. This is now once again possible with the application of Ontake. Easy to learn and simple to practice, Hirata Ontake Therapy (HOT) will provide you with a straightforward approach to healing yourself and treating others.
HOT can be used to target symptoms by boosting the body's self-healing mechanisms. It can be combined with any style of acupuncture and bodywork practice or used as a self-healing method at home. You will learn to apply Ontake Warm Bamboo using Hirata's basic model and Dr Manaka's variations and interpretations.
These methods and theoretical models do not require you to give up your existing style of practice. They can be integrated into any kind of meridian-based bodywork method, including acupuncture, shiatsu, and tuina. This method will, however, transform your practice, giving you new perspectives and a potent new tool that your patients will love. Moreover, you can accelerate your patients' healing by passing on the skills to them as a moxa routine for home treatment.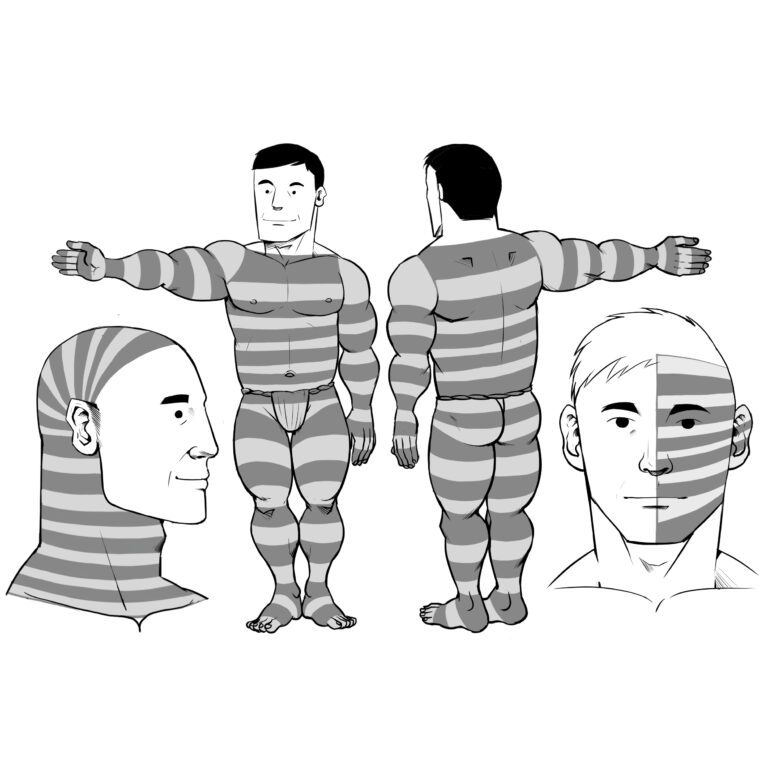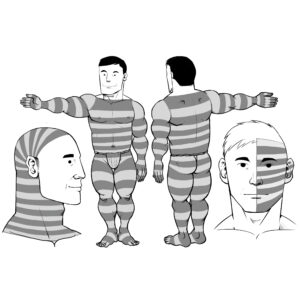 This one-day workshop includes lectures, demonstrations, and practice. It covers everything you need to know to find Hirata's zones on the body and apply Ontake to treat a variety of conditions.
By the end of the course you will be able to:
Locate the Hirata zones and note significant reactions
Differentiate three criteria for selecting zones and apply them to treat patients creatively
List and apply the frequencies for each zone
Perform a variety of techniques with Ontake including tapping, rolling, and super-knocking
Treat yourself or your patients
Get patients started with daily home treatment
This method is of particular interest to practitioners of Manaka System Acupuncture (MSA), as it's the missing link in his four-step system. Manaka used the Hirata zones creatively, but little has been transmitted to the West about how he accomplished this. As a teacher of MSA, Oran has revisited Manaka's ideas, learning how to integrate them, not just with MSA but as an adjunctive method that suits any style of meridian bodywork.
ELIGIBILITY
The workshop is open to acupuncturists, healers and bodyworkers with a working knowledge of Ontake—this includes anyone who has previously studied Ontake Level 1 with Oran Kivity, Marian Fixler, Paul Movsessian or Felip Caudet and already has proficiency in loading, lighting and applying Ontake.
WHAT STUDENTS SAY
A course not to be missed! Ontake is easy to learn and a valuable addition to acupuncture. It can achieve rapid success in pain therapy and patients find it very comfortable. The focus is more on channel therapy with palpation. It can be used either as a root or branch treatment. Oran passes on the basic knowledge playfully with a lot of charm, wit and accuracy.

Oran Kivity's teaching is very entertaining and easy to understand, so he's really enjoyable to listen to. He was inspired by numerous teachers, and in just a few sentences he manages to make them relevant.

Treatment effects are immediately apparent, it's amazing for practitioner and layperson alike.  There was a lot of time to practice the techniques and correct any mistakes. A great, enriching course.

A recommended course for all Dr Tan practitioners! Oran offers an alternative option to Dr Tan's approach which achieves rapid results in pain relief without needles.

Oran's humour, friendly manner, and long experience of using Ontake made this course a big win for me.
ABOUT THE TRAINER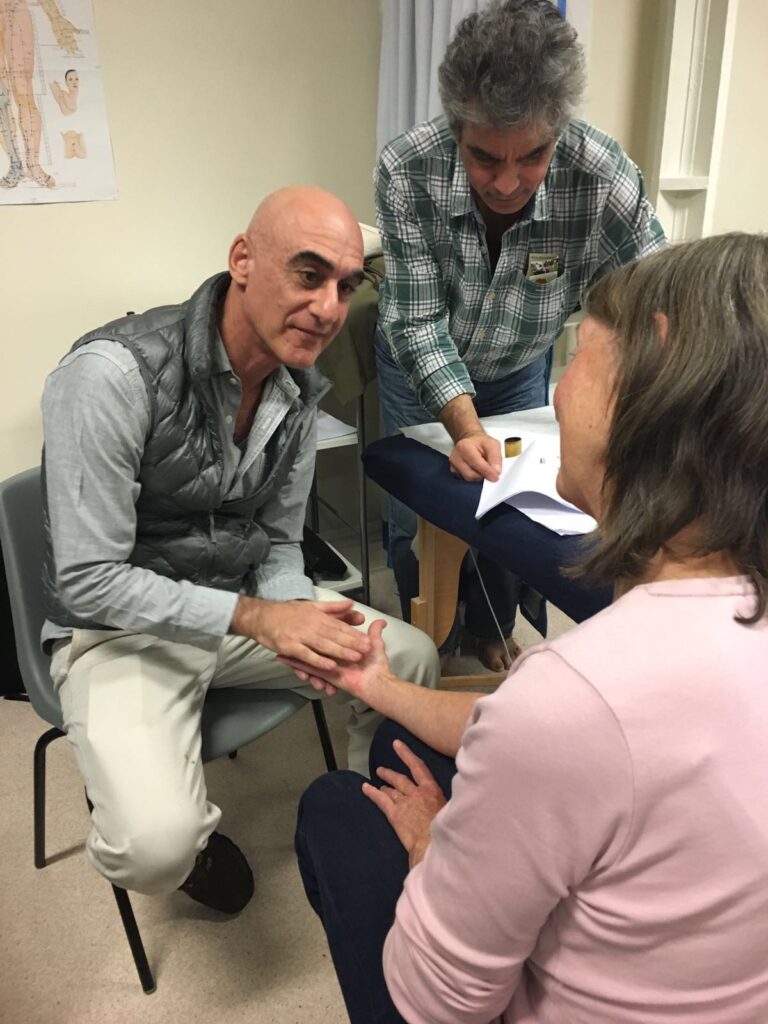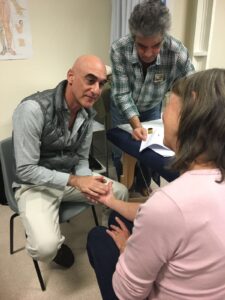 Veteran British acupuncturist Oran Kivity trained in Europe, China, and Japan. In continuous practice since 1987, he specialised in Japanese methods and was a founder member of Toyohari UK, the British branch of the Toyohari Association of Japan. He taught acupuncture at the University of Westminster and the Northern College of Acupuncture for ten years.
Oran is the author of four books about Japanese acupuncture and moxibustion, including the popular Moxa in Motion with the Ontake Method and Hirata Zone Therapy with the Ontake Method. Passionate about acupuncture and learning, he continues to teach internationally and has a successful habit coaching practice online, working with practitioners all over the world to develop their practices.
Now based in Taiwan, he practises, writes, coaches and teaches from the southern port town of Kaohsiung, where he lives happily by a river, near a lake and close to the sea.