DO YOU WANT TO JOIN THE LAUNCH TEAM?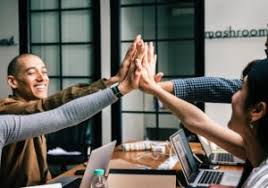 What is a launch team? Basically, it's a group of enthusiastic helpers (you!), recruited by an author (me!) with the common aim of supporting and promoting the launch of the new book. In exchange, you get to download the book for an unreasonably cheap price, just $3.00! Launch team members will get the whole book free in PDF form in the coming days.
For your part, you get to support and promote the book in two ways:
Leave a three-sentence-review on Amazon after you download it (try and get this done within 48 hours)
Share news of the book to your tribes (social media or email lists)
The book launches formally on January 24th, but during the week before, I hope to "stealth launch" it. This means it will be available on Amazon for $3, but only you and the launch team will know about it. At that time, you should be able to buy the Kindle version for $3. and leave a review. During the one-week launch period, I will email you regularly with news and instructions on what I hope you will do. If you're joining the launch team after that date, you can still pick up the book in the first week for its launch price of $5. The Kindle price will go eventually go up to $15 so jump in there while you can!
For those of you interested in the paperback, this will be released four weeks later on February 21st. Once again, launch team members will get another stealth window to order the paperback at a special pre-release price.
Being on a launch team is a brilliant way for authors and readers to interact and help each other. Readers get direct access to the material and authors get the benefit of the social proof of verified reader reviews. So please do join up. I'd love to work with you on this.